UTZ Certified: Better Farming, Better Future
Tuesday 15 October 2013
by

Bennetts HQ received some international visitors last week, all the way from UTZ Certified HQ in The Netherlands!
We were lucky enough to receive a visit from Juliette and Ruben from UTZ Certified last week. Juliette was visiting Australia from UTZ HQ in The Netherlands to act as a keynote speaker at the Australian Sustainability Conference held at the Melbourne Convention and Exhibition Centre. Ruben, who is the Australian Sales Coordinator for UTZ based in their Sydney office, was Juliette's guide for the trip and was kind enough to include a stop-in at Bennetts on her whirlwind tour.
UTZ Certified celebrated their 10th anniversary last year and has a lot to be proud of given their short lifetime. They are the world leader in supplying sustainably produced coffee and, since the end of 2012, have certified 268 producer organisations in 23 countries worldwide. More than 160,000 smallholder farmers are members of UTZ certified producer organisations and nearly 510,000 hectares are used to cultivate UTZ certified coffee worldwide. UTZ certified coffee sales increased 38 percent in 2012 and are expected to nearly double by 2015.
Integral to their success as a certification label and organisation, and one of the reasons Bennetts wholeheartedly support UTZ Certified, is their 'big picture' approach to certification. They focus on educating farmers to create better opportunities for themselves, rather than relying on price premiums as a livelihood. The strict certification process is undertaken by independent third parties and enables farmers to learn sustainable farming methods, improve working conditions and take better care of their families and the environment. Achieving UTZ certification translates into better crops, more income and better opportunities for farmers while safeguarding the earth's natural resources. UTZ Certified coffee is sold with an added premium; however this extra income is not the endgame for farmers. This practical approach is what sets UTZ apart from other certification programs, however by no means do they claim to be the best or only label in the industry. In 2011, Fair Trade, Rainforest Alliance/Sustainable Agricultural Network and UTZ issued a joint statement publicly acknowledging their aligned goal of transforming the world's production systems to make them more sustainable. They recognized the market competition between themselves, but stated that they appreciate the diversity this offers producers, buyers and consumers and respect each other's missions.
UTZ Certified began as UTZ Kapeh, meaning 'good coffee' in the Mayan language Quiche, in 2002. Founded from a vision to produce good coffee in a sustainable manner that is beneficial to farmers, their communities and the environment; UTZ Kapeh officially broke ground when they introduced the first easy-to-use traceability system, ensuring chain of custody and transparency. The program quickly gained support, establishing partnerships with global players such as Sara Lee and IKEA. In 2007 UTZ Kapeh rebranded to become UTZ Certified and widened their mission to include sustainable cocoa and tea. As sustainably produced products began to gain mainstream acceptance from both consumers and business, UTZ Certified expanded alongside. They announced their achievement as the world's largest supplier of sustainably produced coffee in 2011 and launched an interactive new website to inform consumers and share knowledge with partners.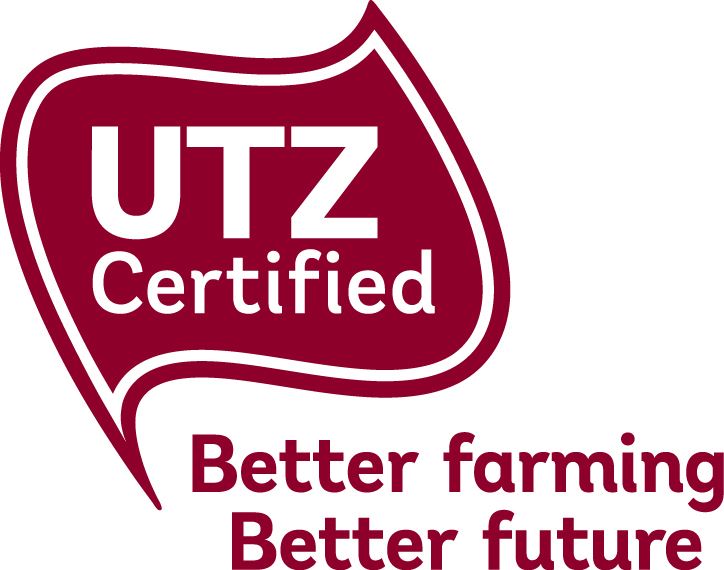 The UTZ online traceability program tracks the coffee from farm to store, promoting transparency across the global supply chain and ensuring that the product has been grown, harvested and processed sustainably. As consumers continue to grow more ethically aware and the expectation of socially responsible sourced products is on the rise, it is important for businesses to be able to put their trust in a certification label to deliver on its promises. Our interactions with UTZ Certified and the complete transparency and responsibility we have been shown, have proved to us here at Bennetts that the label really does stand for sustainable farming, and ultimately a better future for our industry.
It is constantly onwards and upwards for UTZ, and with their continuous improvement program models it does not look as though they are slowing down anytime soon! Their ultimate goal is to create a marketplace where there is no distinction between conventional farming and sustainable farming; a mission that Bennetts are very proud to support.
For more information on UTZ Certified visit www.utzcertified.org or to receive samples of Bennetts UTZ Certified coffees contact your sales rep.