In the Hopper...
Tuesday 22 October 2013
by

Our El Salvador Yellow Bourbon Microlot #11 has been the star of the hopper this week. With our chief barista (slash many other things), Fay back in the country after a quick break, the espresso machine has been getting a workout!

The El Salvador Yellow Bourbon Microlot #11 makes for a creamy and sweet espresso, and has been earmarked as a favourite for a few Bennetts' staff members since it was added to the hopper. With notes of honey and roasted almonds through a silky body with soft acidity, it has a lingering creamy malt, caramel and chocolate finish. With an internal score of 83.75, the El Salv Microlot rated highly for body, aftertaste and balance, with a softer score for acidity. A textbook espresso coffee, it would showcase excellently as a single origin.
Harvested from Finca El Molina and Santa Rita in the Apaneca-Ilamatepec region of El Salvador, the Yellow Bourbon Microlot is grown at 1350 metres above sea level. The Apaneca-Ilamatepec region is known for its exceptional soils and micro-climates, and produces some of the finest coffees in the country. Family owned organisation JASAL manage the estate and process the coffee at Beneficio Las Cruces, one of the oldest mills in El Salvador. Historians claim it was used to hide the infamous Che Guevara for a period of time on his travels throughout Central America. The mill is equipped to facilitate washed, pulped natural and natural processes and has various drying methods.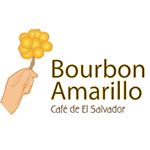 JASAL manage several estates throughout the region and focus on promoting sustainability and social responsibility. They provide healthcare and education to farmers and their families, and also run art competitions for employees in each of the communities to select logos their coffee brands.
To receive samples of the Yellow Bourbon Microlot #11, or any of our other El Salvador Microlots please contact your sales rep or send us a message @HABennetts.