Sri Lanka Origin Trip
Friday 14 November 2014
by

A short while ago Scott and I went to the beautiful country of Sri Lanka to meet with our tea supplier and visit tea growing regions.
Akbar Brothers are one of the largest tea suppliers in Sri Lanka selling approximately one million kilograms per week so there was a lot to see and learn!
Prior to tea, cinnamon was the main crop grown in Sri Lanka and until the 1830s when it was taken over by coffee. However by late 1869, the fungal disease Coffee Rust began to decimate the plantations and by the end of the century most plantations had switched over to tea production. Nowadays there is very little coffee grown in Sri Lanka.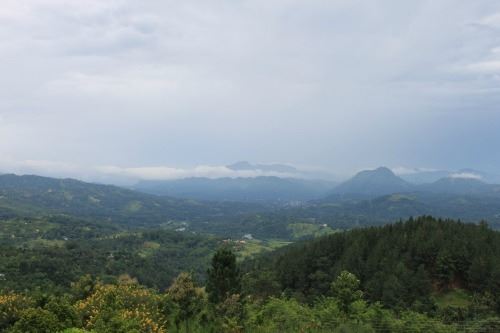 Visiting the various tea production factories was a real eye opener. One factory we went to was a tea bagging and storage facility. There were many different bagging machines: String and Tie, No String, Foil envelopes, Paper envelopes (with and without staples) and Pyramid bags. The fastest machines were the "String and Tie" with a capacity to produce 380 bags a minute!
We also saw how tea is flavoured and blended which was quite interesting. The cool rooms where the flavouring agents and herbal teas are stored was a welcome relief from the heat.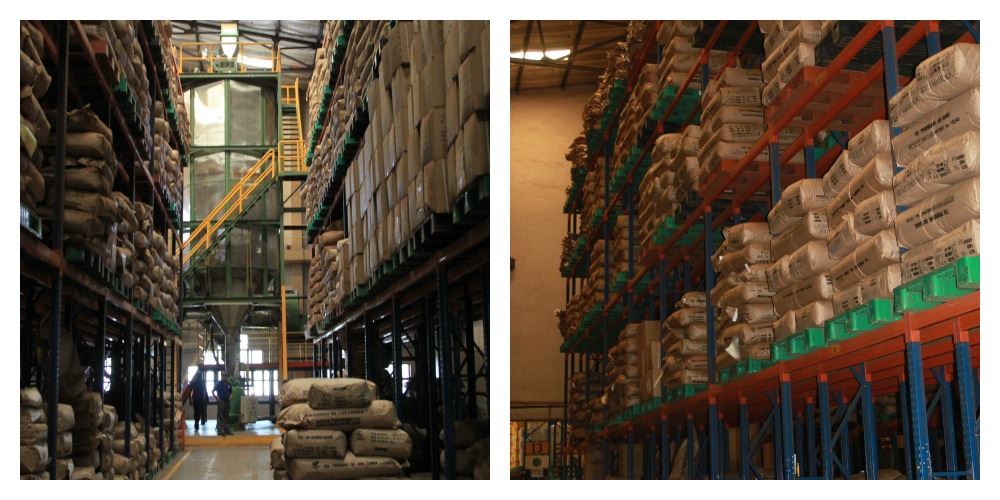 We travelled south from Colombo to visit a cinnamon plantation and saw how cinnamon is grown and processed then up north and on to Kandy. It was a long but very scenic twelve hours in the car! We spent the next few days in the tea growing areas of Kandy and Nuwara Eliya. We drove by many plantations and went to a processing factory on an Estate. The Nuwara Eliya area sits at an elevation of 1868 metres above sea level and is considered to be one of the premium tea growing regions in Sri Lanka.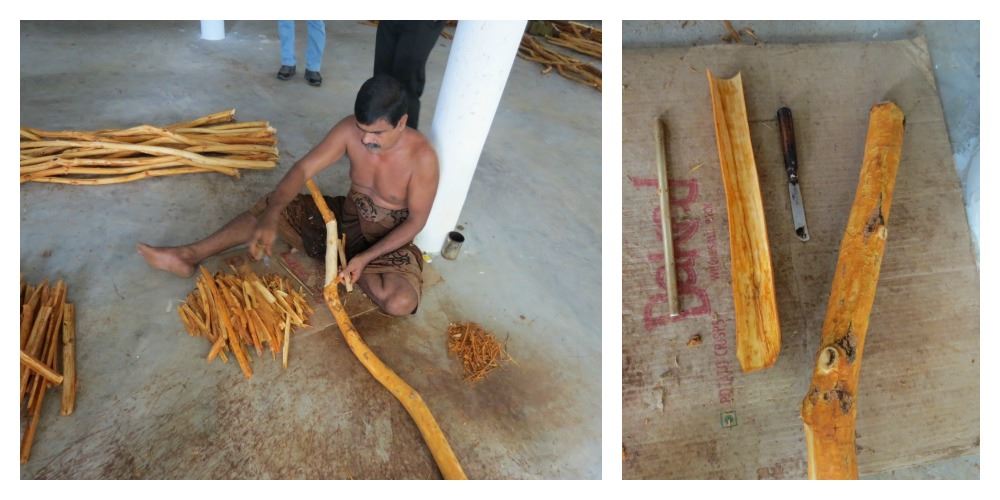 Back in Colombo we went to Akbar Brothers offices to see their cupping, blending and quality labs and to learn how tea is traded in Sri Lanka.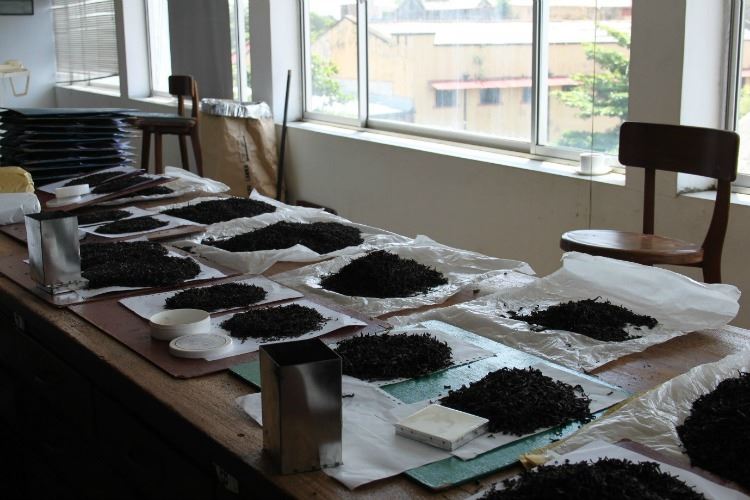 Tea is sold through an auction system run weekly by the Sri Lanka Tea Board. The auction is held over two days, every Tuesday and Wednesday. Each week there are 10,000 to 12,000 lots of tea that are put through the auction. This means that each week Akbar Brothers need to assess and cup each of these teas and decide which samples they have interest in. They also give a value to the tea and price point they think it will sell for.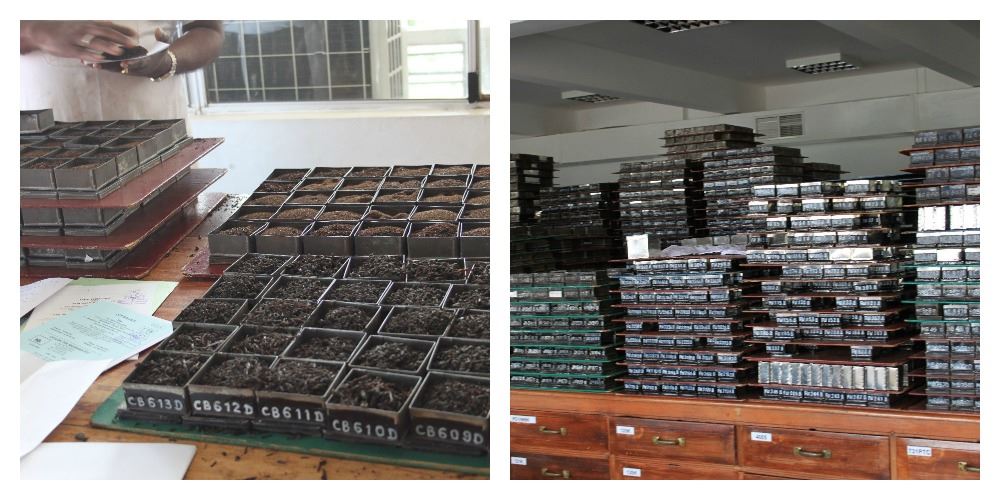 With so many samples to assess each week the cupping sessions are huge with approximately 180 teas per session! Needless to say we cupped quite a few teas prior to going to the Auction which was an experience in itself.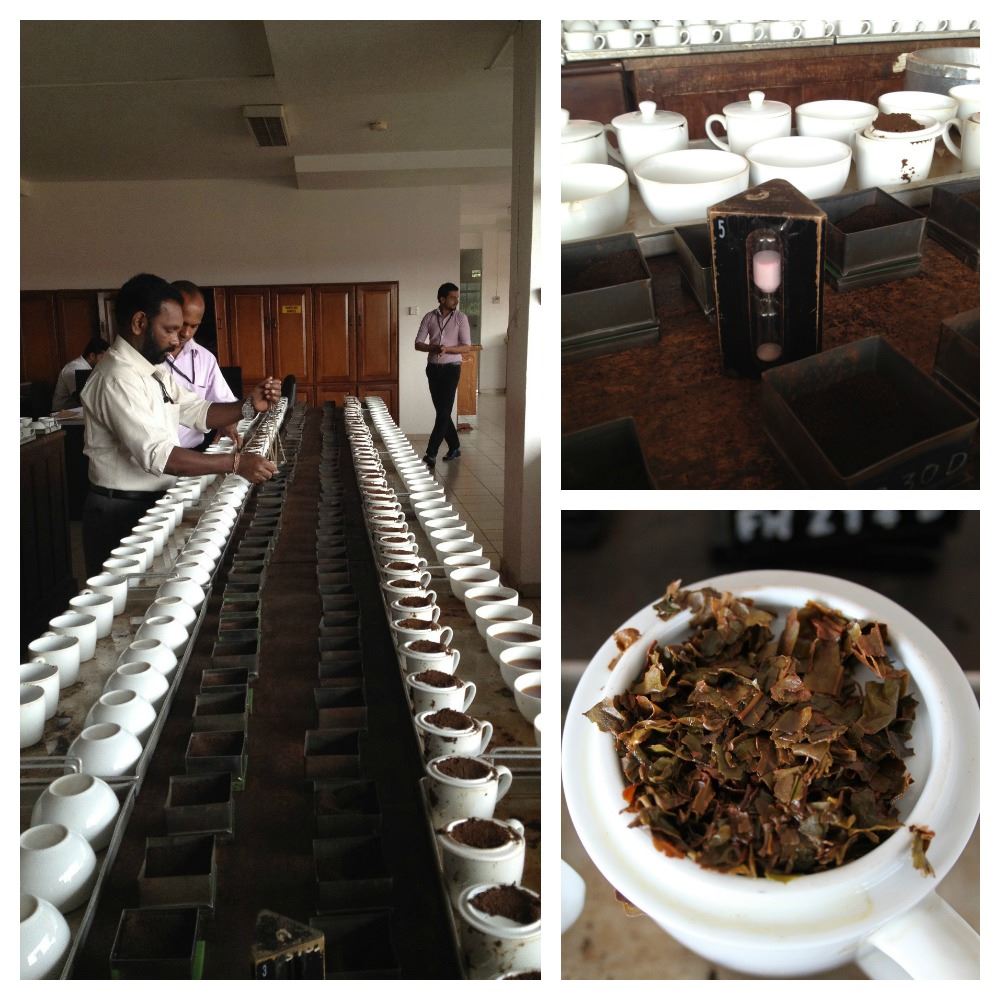 There are a few different auction rooms within the Ceylon Chamber of Commerce building and there is strict security at the entrance. Once inside an auction room there is the constant hum of the auctioneer calling lots at an incredibly fast pace. With so many teas to pass through the auction each lot is either sold or passed in in under 10 seconds.
After a week of tea our hosts thought it would be good to try some local coffee and we were taken to Whyte & Co, a café which is owned by an Australian family who are one of the few remaining commercial coffee growers left in Sri Lanka.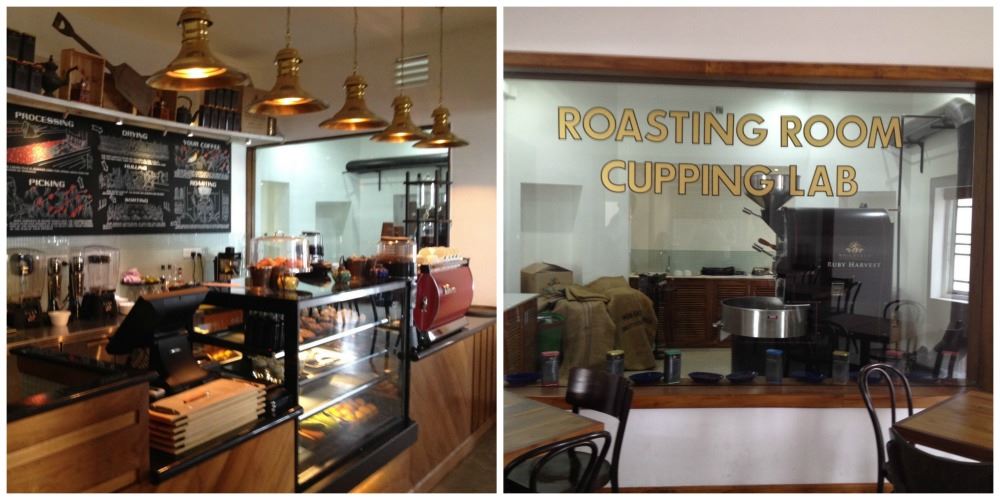 After a very interesting and insightful 10 days it was time to go home, however I will be back again one day…