Tea Change: Trouble Brewing for Tea Producers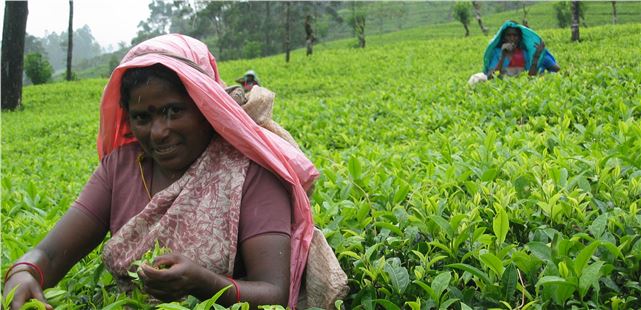 Climate change is leaving a bitter taste in the mouths of tea farmers around the world. Article originally published in Cafe Culture International Magazine.
Usually it's the coffee market we know for bobbing up and down like a fishing lure at a trout farm.
But at the minute, it's also the tea market that has us on our toes. Between tough competition, increasing production costs, and the dreaded, ever-looming spectre of climate change, the market is brewing up a storm - and not a tea cup-sized one.
It's easy when making jokes about market forecasts, economics, and speculation to forget that commodities such as tea and coffee directly and drastically impact the livelihood of thousands of workers, often from third-world countries.
In 2016, Kenyan tea workers were the highest-paid in the world, earning the equivalent of about 60 Australian cents per kilo of tea. In order to produce a kilo of said dried tea, about 4.5kg of fresh leaves are required.
The price their tea fetches and how much can be successfully produced is of tantamount significance to these very vulnerable peoples. When factors such as droughts and rising oil and productivity prices are thrown into the mix, uncertainty isn't far behind.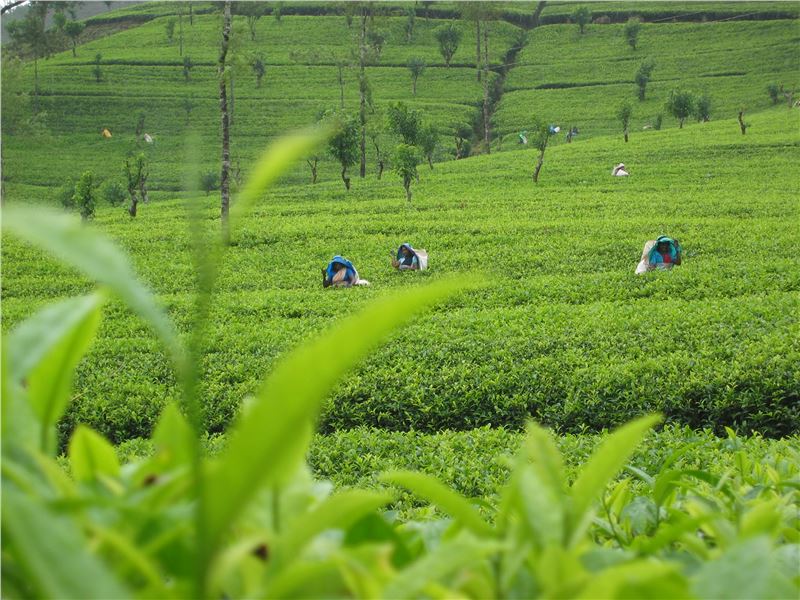 So where is the impact of these issues being felt?
Kenya and India represent two of the biggest-producers of tea in the world (second and third only to China). Kenya is best known for tea-bag grade teas (also known as CTC – Crush Tear Curl), while the cooler north-Indian regions of Assam and Darjeeling are known for the much higher-quality loose-leaf Orthodox crops. Sri Lanka, not far behind in production and not far off India's south-eastern coast, is known to cultivate the same orthodox teas as the nearby southern-Indian states.
'Long-term average post-monsoon rainfall is up to 91% lower in some regions [of India],'
Currently, all three nations are feeling the heat thanks to widespread drought. In Sri Lanka, the failure of two major monsoons last year, the South Western and the North Eastern, meant that the country was deprived of rain for 11 months, leading to sharp downturns in production and swift corresponding price hikes at the tea auctions in recent months.
Persisting dry weather in Kenya, expected by the country's meteorologists to continue through to April, has similarly dropped production levels. The Kenya Tea Development Authority have warned of likely low earnings this year, in spite of near-record yearly prices.
Meanwhile, although India's production for 2016 grew 2.51% on the year before thanks to good climate conditions, this year's 'first flush' is not looking so flash. Referring to the first crop of leaves to be harvested after the trees are left to rest between December and January, first flush tea is of particularly high quality. Harvested between February and the end of March, they account for 20% of yearly production, but 35% of yearly value. Good weather is essential to a successful first flush; ideally, cool temperatures, good humidity, and sufficient rainfall. The current statistics from the Indian Meteorology Department show that some high-quality-growing northern areas such as Darjeeling and Assam are experiencing highly abnormal climate conditions. Long-term average post-monsoon rainfall is up to 91% lower in some regions, 40% lower than average humidity, and normal temperatures have leaped from the standard 4°-12° Celsius to between 8° and 16°. For now, the Secretary of the Confederation of Indian Small Tea Growers Association has commented stoically that 'things are not yet too bad. A single strong rainfall during next week may alter the situation', although relief remains yet to be seen.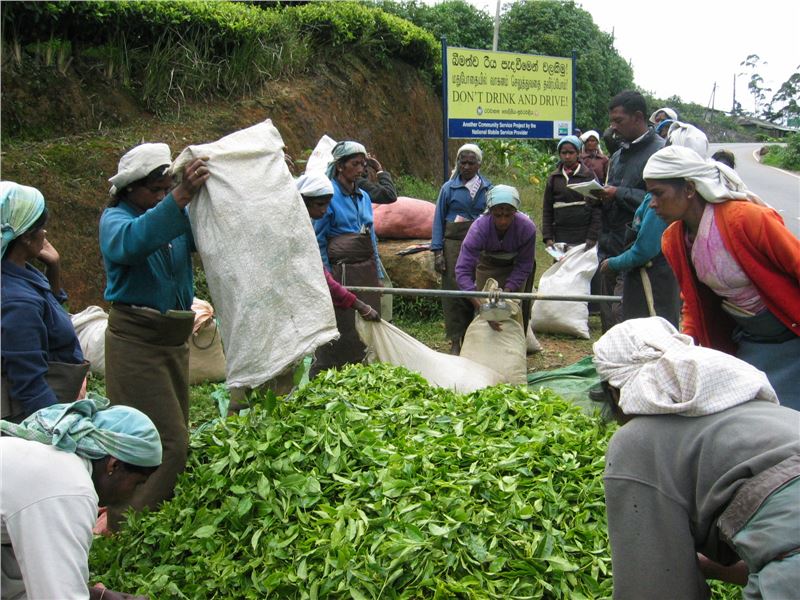 Setting aside the lack of sufficient rainfall, competition between these nations for the larger markets such as Iran, UK, Pakistan, Egypt, and Russia is cause for further anxiety amongst growers. Cheaper Kenyan tea has flooded the UK, making Indian crop of the same quality less attractive, while Sri Lanka is threatening to seize market share in Iran due to continuing issues with India and Iran's currency agreements. Meanwhile the drought in Kenya is pushing up prices on CTC teas, giving India a chance at healthy profits if relief doesn't come sooner rather than later for the East-African nation.
Production costs aren't getting any lower, either. Plantations in Sri Lanka continue to be unprofitable in spite of current appealing tea prices. The same is an issue in India, where costs have grown by 8-10%, but prices haven't kept up.
If workers in the tea industries of these countries are to have their futures assured and secured, the first step is to continue global conversations and work around climate change. This is not a problem that can be solved in isolation; it requires international co-operation on a scale that has not yet been seen. In the mean-time Scott Bennett, lifelong tea and coffee trader and Director of Bennetts, expects that North Indian teas will be 'very sort-after and prices are likely to increase for the 2017 season. Sri Lankan prices should also remain firm – at least until production returns to normal volumes in the next few months'.
Here's hoping that the prevailing climactic conditions abate, as farmers are struggling to make a livelihood from a beverage that we, as consumers, occasionally risk of taking for granted.
Article originally published in issue 45 of Cafe Culture International (cafeculture.com)