Fairtrade Fortnight
Wednesday 12 August 2020
by

Find out why we choose Fairtrade ...
The Fairtrade Mark is universally known and trusted as a sign of fair terms of trade for producers and farm workers in the developing world. One of the most influential certification labels in the industry, Fairtrade standards aim to alleviate poverty and promote sustainable development by addressing the imbalance of power in trading relationships and the injustices of volatile markets.
Fairtrade is the only certification program that incorporates a minimum price, guaranteed to cover the cost of sustainable production for producers. Certification is only applicable to smallholders who are part of a democratically run cooperative or farmers' organisation. This condition seeks to help the weakest, poorest producers who often find themselves at the bottom of the barrel through conventional trade agreements. In addition to the minimum price, the certification also attracts a premium that must be invested in social, environmental or economic development projects within the wider community, with 25% of the Premium income allocated to investment in quality or productivity improvements.
The allocation of this premium is democratically decided upon by producers within the farmers' organisation. For a cooperative to achieve Fairtrade certification it must meet the international Fairtrade social, economic and environmental standards which are set by the certification body Fairtrade International (FLO). These standards are agreed and deliberated on by all relevant stakeholders in the Fairtrade program, including producers themselves, traders, NGOs, academic institutions and Labelling Initiatives such as Fairtrade Australia & New Zealand.
Fairtrade has received its share of criticism since entering the coffee industry. The certification has garnered supporters and adversaries along the way, often proving more desirable when the industry is faring well. Unfortunately, strict licensing requirements can cause some roasters to move away from Fairtrade certified coffee, while others have raised concerns regarding quality. Fairtrade certification requires all members of the supply chain to comply with various licensing agreements to ensure traceability and transparency. Fulfilment of these license requirements can be challenging and costly, however they are integral in upholding the integrity of the Fairtrade mark and to ensure consumers that their purchase is representative of fair terms of trade throughout the supply chain and signifies improved livelihoods for producers. It is important to understand also, that 30% of the License Fee is directed straight back to Fairtrade International to deliver in-country programs such as the Women's School of Leadership, the Climate School and West African Cocoa program among others.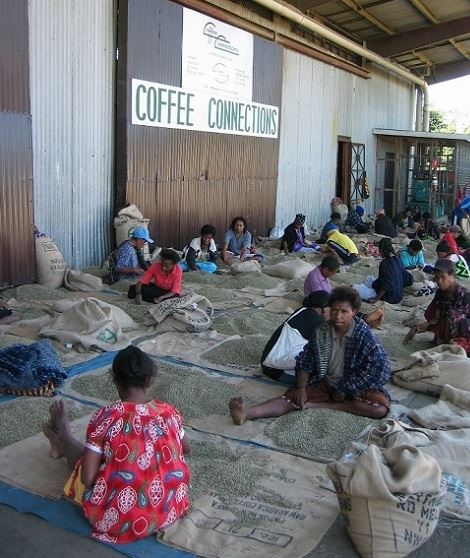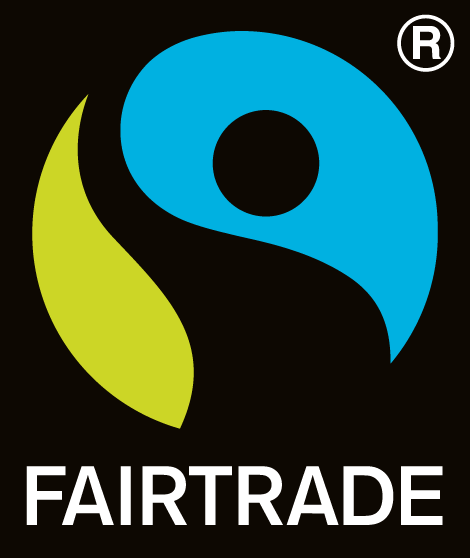 Fairtrade certification is not always a guarantee of superior quality coffee, and given the pricing based nature of the program some level of apprehension regarding cup quality is understandable. However, as with all coffee whether it be certified or not, cup quality is dependent on a number of factors, including cultivation and processing. Being part of a cooperative offers producers access to knowledge and resources that afford them the opportunity to monitor and improve the quality of their coffee. Investment of the Fairtrade premium into the community generates new opportunities for cooperative members, and fosters an approach of constant improvement.
Fairtrade recognizes the potential of smallholder producers and ensures that, through certification and cooperative assistance, they are producing quality coffee to the best of their abilities while taking an active role in improving their quality of life and creating a better future for their families. The demand for Fairtrade certified coffee experiences highs and lows, often following the volatility of the market. Nonetheless, the integrity of the Fairtrade mark and its proven influence has earned a mass of loyal consumers who are committed to purchasing certified coffee through good times and bad, ensuring a guaranteed market for certified organisations.
One of Bennetts Fairtrade Certified partners, the Highland Organic Agriculture Cooperative (HOAC) is amongst the oldest Fairtrade Certified organisations in Oceania. Since its certification in 2005, HOAC has improved its administration structure, increased production volume and administered the Fairtrade premium to establish education facilities and water infrastructure for its communities. Importantly, they have also been able to improve their coffee quality with specific quality training programs, run by Fairtrade, over a number of years. The benefits of HOAC's certification reach far and wide. Throughout our longstanding partnership with HOAC, Bennetts have observed firsthand the benefits of Fairtrade Certification and the progression this has facilitated for the coop and its members. Being able to rely on the Fairtrade minimum price and premium has afforded HOAC the opportunity to consistently produce quality coffee and care for their communities, despite the volatility of the coffee market.
The Fairtrade system directly benefits over six million people, including farmers, producers, workers and their families, in over 70 countries world-wide. Fairtrade has been a fundamental constant for many smallholders across the globe, securing livelihoods and proving dependable when the relentlessly unstable coffee market has taken a turn for the worse.
Bennetts support Fairtrade ANZ because we wholeheartedly believe in the program. Through our experience, we have seen the benefits of Fairtrade certification and the change it can bring to a community. We are committed to supporting our Fairtrade certified cooperative partners and know that our extra dollars are going directly to ground zero to support the social, economic and environmental development of the communities. With a number of diverse, yet equally significant, certification programs currently present within the industry, Bennetts are proud to support the Fairtrade system for its positive influence in promoting social change within developing communities.
To find out more about Fairtrade visit www.fairtrade.com.au.
Happy Roasting,
The Bennetts Team