The Golden Bean and why competitions present a golden opportunity for Roasters
Tuesday 22 November 2016
by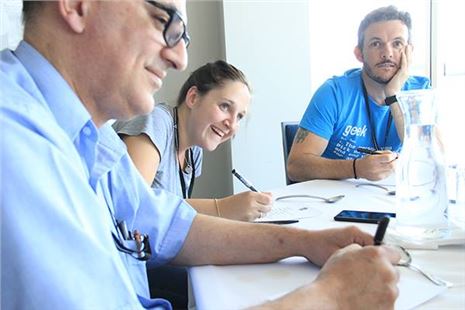 Last week's Golden Bean Roasting Competition and Conference was an all-round success; a chance for the Australian roasting community to connect, learn, and share in an environment of friendly competitiveness.
Last week two of our team Q-graders, Lorna Shaikh and Emma Bath, made the journey to Port Macquarie to participate in the judging at this year's annual Compak Golden Bean Coffee Roasters' Competition & Conference.
For anyone who is unfamiliar with the Golden Bean, or roasting competitions in general, we'll give you a quick rundown. Picture this; a seemingly-endless supply of excellent brews, a crowd of like-minded coffee enthusiasts/borderline fanatics with which to share them, plus a few seminars from industry experts and heavy-weights thrown in. If that doesn't sound like a good time to you, we suggest you back away slowly, because any coffee-nerds in the vicinity may start drooling over your shoulder.
But on a serious note, events like the Golden Bean are fantastic for the Australian coffee industry. It's a chance for us to meet as professionals and share knowledge and experiences, as well as to develop friendships based on our common passions and curiosity without any concern for the rivalry that sometimes pervades our industry. As a result, it presents an excellent occasion for learning and growth.
How do they manage it?
By sending the judges in totally blind for a start. Across the vast quantity of roast samples that are appraised in each category, each is assigned a code so that the judges have no way of knowing who roasted what. The anonymity dulls any sense of competitiveness, so that it just becomes about enjoying the beverage, which is often a part of how most of us got into the roasting business in the first place.
Another benefit is an absence of significant consumer presence. With the absence of a non-industry audience, there's not as much of a need to perform. This means little need for pageantry and branding, which means further less concern for whether we're standing next to a competitor and more focus on the love of coffee you share with them. With the pressure off and the professional coffee tasters switched on, it's easier for roast competition entrants to relax, trust the system, and smell the coffee.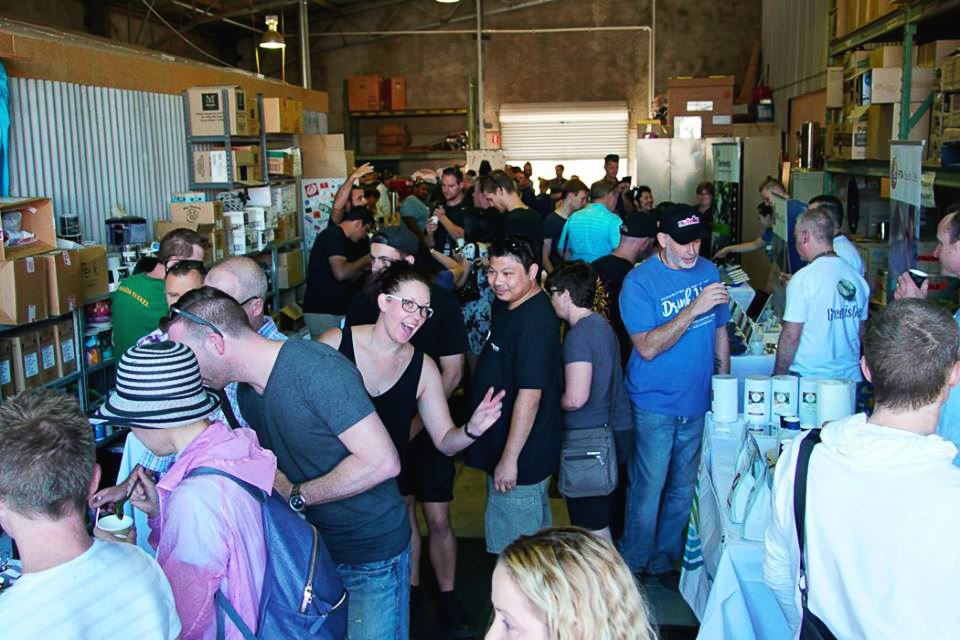 The Green Bean zone, where Bennetts offered 8 different specialty lots for cupping
And what coffee there was for tasting and smelling! The event had a fantastic turnout, with as many as eighty judges tasting at any one time, and well over 1000 coffees tasted. Assessors were divided into pairs to taste each brew, after calibrating their tastes with the group to ensure consistency. Each pair had to score each coffee within three points difference to their partner's score in order for their ruling to be valid. Categories included Home Roaster, Pour Over Filter, Decaffeinated, Single Origin Espresso, Australian-grown (milk-based), Franchise/chain (milk, espresso, & overall), Milk-based, and Espresso. The winners for each category can be found below.
A great variety of seminars were given by industry experts such as World Barista 2015 Champ Sasa Scestic on the carbonic maceration method that he used when winning his title, Ned Schepisi on neural training for memory improvement, Andy Easthope on heat transfer in extraction, and a roast-profile Q&A session lead by Anne Cooper, Andy Freeman, and Mark Beattie. There was also an interesting demonstration by a Pentair representative on Australian water quality and filtration.
The Green Bean zone was another major highlight, where the Bennetts crew presented a number of high-quality specialty lots, and took time with customers to discuss the various origins and processing methods. A list and description of each of these will be available in our next blog, so keep posted!
Overall, it was a fantastic week of coffee, and we hope that we can look forward to more events like it soon! If you are thinking of hosting an industry event at your roaster or café, get in contact with us. Bennetts hopes to continue to nurture and support the pursuit of great coffee in Australia.
We'd like to thank the many organisers and sponsors who helped make the Golden Bean such a success.
Category Winners of the 2016 Golden Bean:
Overall Winner - Di Bella Coffee
Espresso – Di Bella Coffee (Stomp'd On!)
Milk Based – Coffee Brothers (Seasonal)
Australian Grown – The Hunter Valley coffee Roaster (Silver Lining)
Organic Espresso – Coffee Brothers (Panama Geisha)
Single Origin Espresso – Bean!Roasters by Cosmorex (Ethiopian Yirgacheffe)
Decaffeinated – Manna Beans (Decaf Domination)
Filter – CoffeeSnobs (CoffeeSnobs Ardi B)
Chain/Franchise Espresso – TulipShi Specialty Coffee (The Nectar Coffee House)
Chain/Franchise Milk – (on equal scores) TulipShi Specialty Coffee (The Nectar Coffee House) & DiBella Coffee (Umami)