For better or worse? What the RFA/UTZ merger will mean for the coffee industry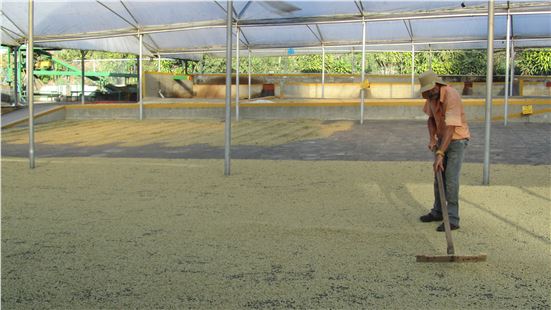 The US's recent withdrawal from the Paris Climate Change Agreement has done nothing to soothe global anxieties about climate change's pealing alarm bells. For members of the Specialty Coffee community, that tolling is a particularly urgent knell.
A study released in 2016 indicating that without action, the total land suitable for coffee production will halve by 2050 is the latest in a growing pile of proofs pushing Specialty Coffee to the vanguard of the sustainability movement. From the 25 million coffee farmers worldwide who depend upon their harvest, to the everyday consumers who live for their morning cup, everyone involved will be needed if we are to protect our industry, whether they know it yet or not.
It is immediately heartening, therefore to hear that two of the largest international certification bodies will be joining forces to form a single agricultural sustainability standard. The Rainforest Alliance (RFA) and UTZ, both leaders in their field, last week announced that they will be merging in order to achieve 'greater reach', 'a stronger voice', and the capacity to 'create even more impact for farmers, communities, and our planet'. The resulting body will continue with the name Rainforest Alliance. Another of the larger certifications, Fairtrade International, was quick to congratulate the move, and to 'reiterate [their] interest and willingness to work closely with the new organisation', as stated by their Global CEO, Dario Soto-Abril, in another reassuring show of solidarity.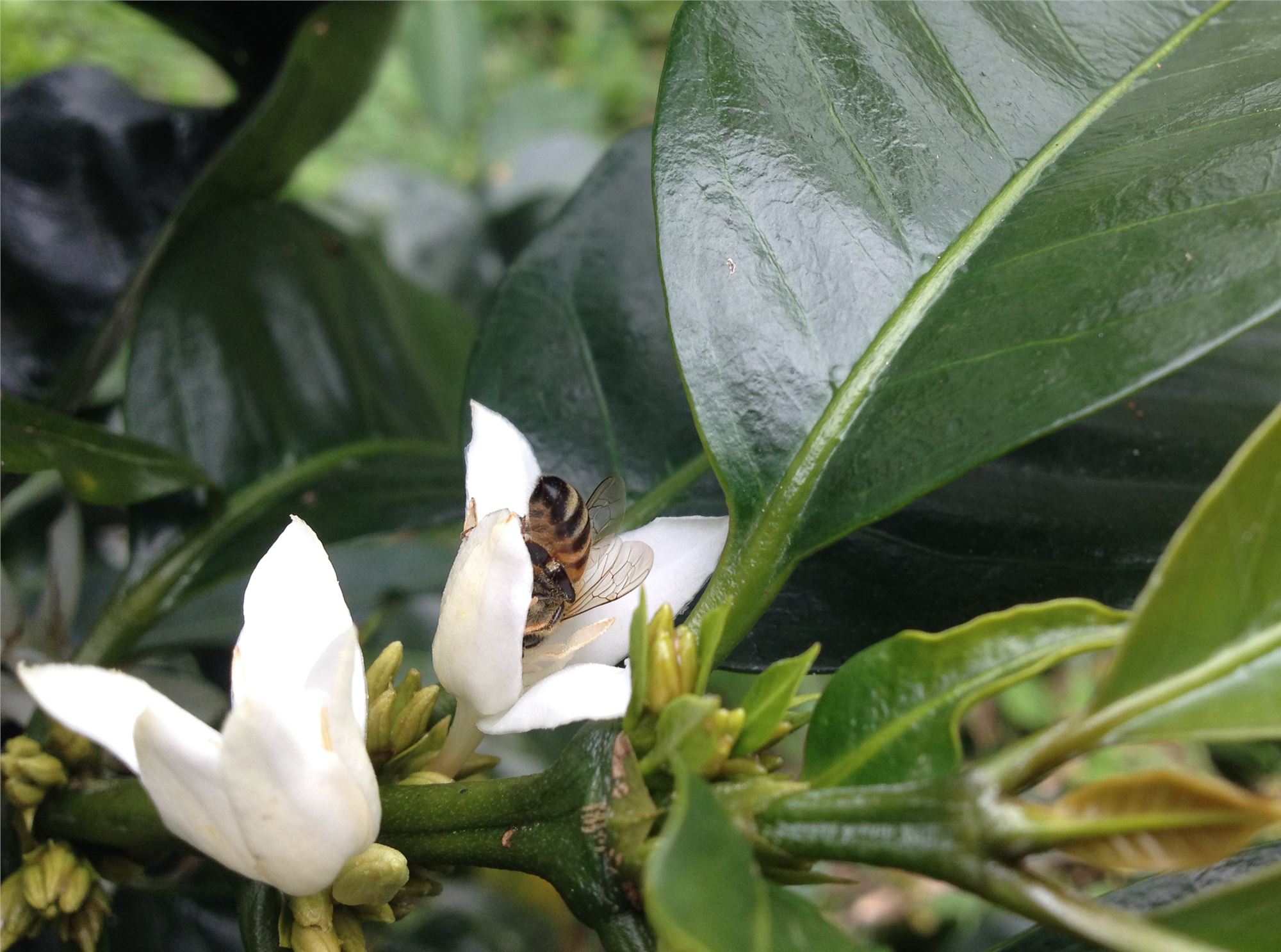 One of the most integral members of the supply chain hard at work in Peru.
But how is the merger relevant to the coffee industry specifically? Certifications are an important tool in the fight against climate change and other serious global issues. Studies show that a consumer's likelihood to buy sustainably depends heavily on the availability of information regarding the sustainability of their options, and with third-party certifications such as RFA, UTZ, and Fairtrade, consumers can feel a certain level of confidence in that choice. While there have been some critics of the certification system, it remains a potent method for equipping the masses with the information they need to make good choices.
Beyond helping the end user to purchase according to their values, these groups also provide farmers with structured agricultural criteria for improving their lives and communities in economically and socially supportable ways, while protecting the environment (known as sustainability's 'triple-bottom-line'). They constitute an important channel through which we can achieve positive change at origin level.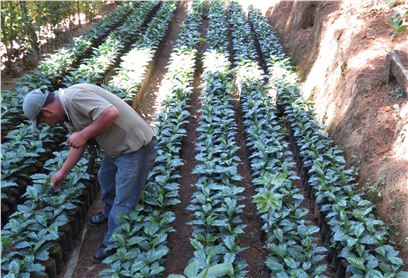 Coffee tree seedlings being examined by a farmer in El Salvador.
So how will a merger like this effect the two ends of the supply chain? For a start, one certification instead of two will mean that the 182,000 cocoa, coffee, and tea farmers worldwide who currently possess both certifications will be audited once rather than twice. '[The merger might mean] the grower could save money on the audit and certification costs,' is Scott Bennett's prediction, speaking from decades of working with producers and co-operatives around the globe. Plus, he says that certifications like UTZ and the Rainforest Alliance generally 'make farmers better farmers'. If correct, hopefully getting involved with the program will become more appealing to farmers who are not yet under either certification. When we contacted UTZ to ask where the cost of the combined certification will sit in comparison to the older versions, they couldn't answer yet; 'The details…including premium and costs, will be determined as part of the process of building our new organisation'. They hope to release the new standards in early 2019. Cost will no doubt be an important factor in making the certification accessible to farmers, so we look forward to seeing where that ends up.
More clarity at the consumer end will be another advantage, as pointed out by the Specialty Coffee Association's Chief Sustainability Officer, Kim Elena Ionescu. In her opinion, the merger will 'reduce confusion and redundancy between two growing certifications that are different in important, though not hugely significant ways [from the consumer's perspective]'. Since consumer buy-in to what a certification represents is as essential to its success as farmer participation, it's a good move.
Pooled resources and intelligence, along with streamlined operations, should be another bonus to expect if all goes well. Rather than two organisations possibly investing simultaneously into different projects dealing with the same issues, they can potentially use their combined funds more effectively. Breaking down communications barriers and consolidating knowledge may also provide fresh perspectives, although organisational integration may take a while to establish .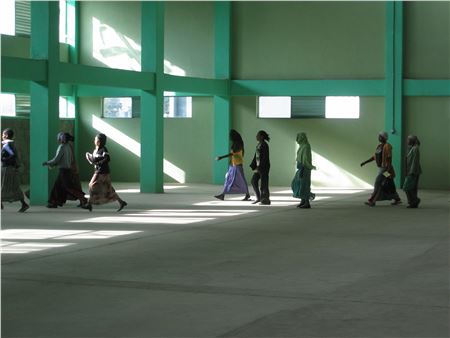 Workers at a mill in Ethiopia stepping out to take a break.
Their role in improving the quality of the coffee is essential to achieving a consistent, clean cup.
What about potential drawbacks? The issue of sustainability is so complex that at times it seems impossible to understand. Few consumers have the time or enough concern to get to the nitty gritty of such matters on their own. Ms. Ionescu, when asked what negatives might emerge, had the following to say;
'The biggest potential downside I see is that eliminating the competition between the two [certifications] could lead to weakening of the unified standard, especially in terms of environmental protections. RFA has a strong history in that arena, but some environmental experts have been disappointed by recent revisions to its Sustainable Agriculture Network standards. While RFA's explanation for these changes – that tough [environmental] baselines put pressure on producers that price premiums don't cover – is valid, the changes have still resulted in a lower bar.' Whether compromises are a result of the collaboration is something only time will tell.
Ms. Ionescu is meanwhile wary of 'the increasing number of companies wanting to bring standards in-house and [to] customise them to the company priorities,' – although she can see some efficiency gains, overall, 'the risks to producers may well outweigh the benefits'. While she concedes that there are some criticisms of certifications that are completely justified, 'they're still independent, which a company standard is not,'.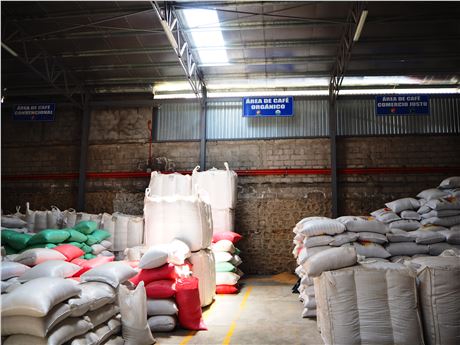 Observing the standards required of one certification can be time consuming, let alone observing two.
Scott Bennett has another concern about the merger: it will potentially result in greater volumes of certified coffee being produced. This may not sound like such a bad thing, but unfortunately if more certified coffee is produced than there is demand for, the premiums will drop and certifications will not merit the rewards that make them so worthwhile for farmers, an outcome that already has precedent in the industry. A solution to this could be fairly self-evident: boost demand through awareness and marketing. No doubt much easier said than done, but studies show that increasing consumer awareness of sustainability issues and options also increases the likelihood that they will invest consciously. A good recent example of this is the ABC's recent airing of an episode of War on Waste featuring a look at the environmental impact of disposable cups going to landfill. Since the show aired, sales at KeepCup, an Australian reuseable cup company, have jumped by 400%.
The take-away? Global unity and co-operation will be key in the fight for sustainability. We need to continue having conversations about what is at stake, where the problem is, and how we can fix it. A problem that is out-of-sight risks being out-of-mind, and this problem needs all the attention we can give it.
Congratulations to UTZ and the Rainforest Alliance for continuing to be leaders in the field; we look forward to working with you for many years to come.