Origin Update: Mexico
Tuesday 29 October 2019
by

Our Mexican specialties are back… a story of perseverance!
As many people rightly, or wrongly associate Mexico with tequila and tacos, it is coffee that keeps Bennetts intrigued and excited about the diverse nation. Mexico ranks as the 9th largest coffee producing nation in the world yet doesn't hold a strong name for itself in the specialty scene. However, the Grupo Terruño Nayarita (GTNay) society is turning heads and is on a path to change consumer's perceptions about the quality of coffee from Mexico.
GTNay may sound familiar to you as not only have we stocked this coffee when available since 2011, but in 2018 we were fortunate enough to host Kenny representing GTNay in Australia for 5 weeks. Kenny was here to better understand the Australian coffee market as well as articulate the extreme challenges the society faced and how they overcame it. Now we have some of their fresh crop arriving in Australia and we are excited to be representing their coffees once again!
Let's quickly recap what GTNay is, the disaster they have endured and see what exciting coffees of theirs are arriving in Australia!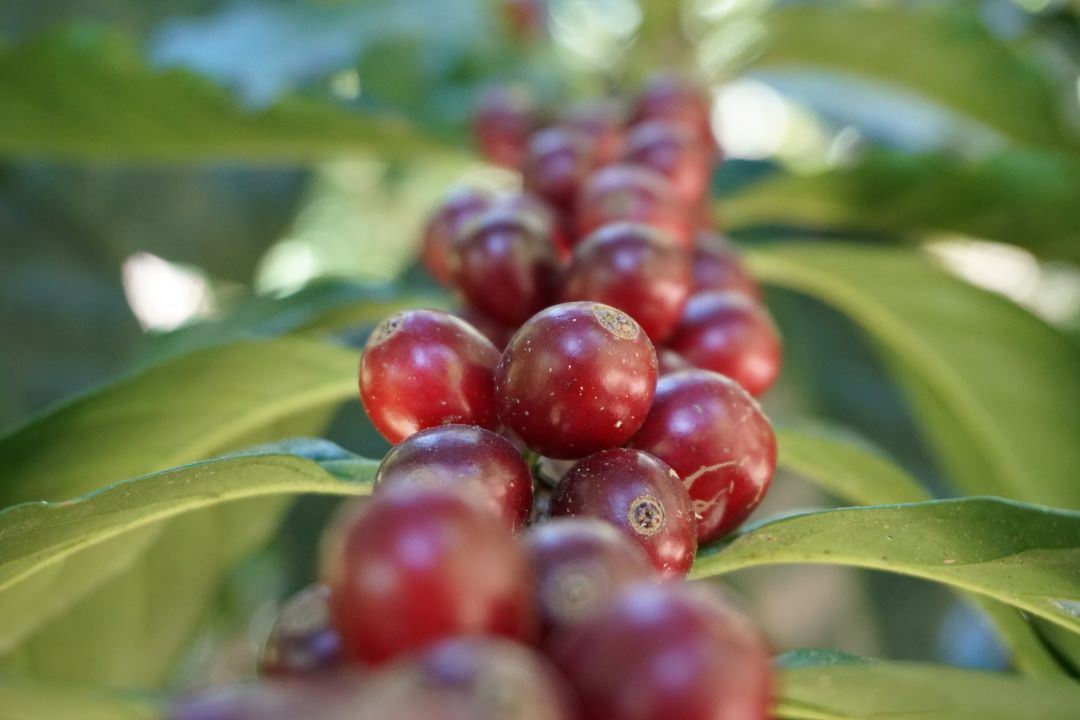 Grupo Terruño Nayarita:
Grupo Terruño Nayarita (GTNay) is a society of coffee producers in the Mexican state of Nayarit. Extending from Mexico's Pacific Coast up into the Sierra Madre Mountains, Nayarit is an agricultural state of stunning geologic diversity whose volcanic peaks are contrasted with sweeping tropical plains. The convergence of altitude, volcanic soil, and sparse population results in numerous microclimates suitable for coffee cultivation. Nayarit also happens to be the northern-most coffee-growing region in the Americas.
GTNay consists of several members, who are themselves local co-ops scattered throughout the state. This union has six associate co-ops and four probationary co-ops, which totals around 600 individual producers. The structure of GTNay creates an economy of scale, allowing these individuals to have greater power, cheaper resources, and lower risk.
GTNay implements central organisation and process controls that increase efficiency at all stages of the coffee production chain. GTNay purchases ALL coffee from ALL its member producers, no matter the quantity or quality. This allows producers to be confident that they have a stable market to sell to for the foreseeable future. Member producers also have access to centralised processing stations and a coffee transportation network.
Tied into the structure of GTNay is a coffee quality positive feedback loop. Member co-ops receive price premiums for high-quality lots, thus incentivising producers to implement proven picking and growing best practices. GTNay also encourages agro-diversity. It advocates for its producer members to invest in crops other than coffee, such as pineapple, avocado or corn. Such an approach serves as an economic fallback during low-yielding coffee harvests.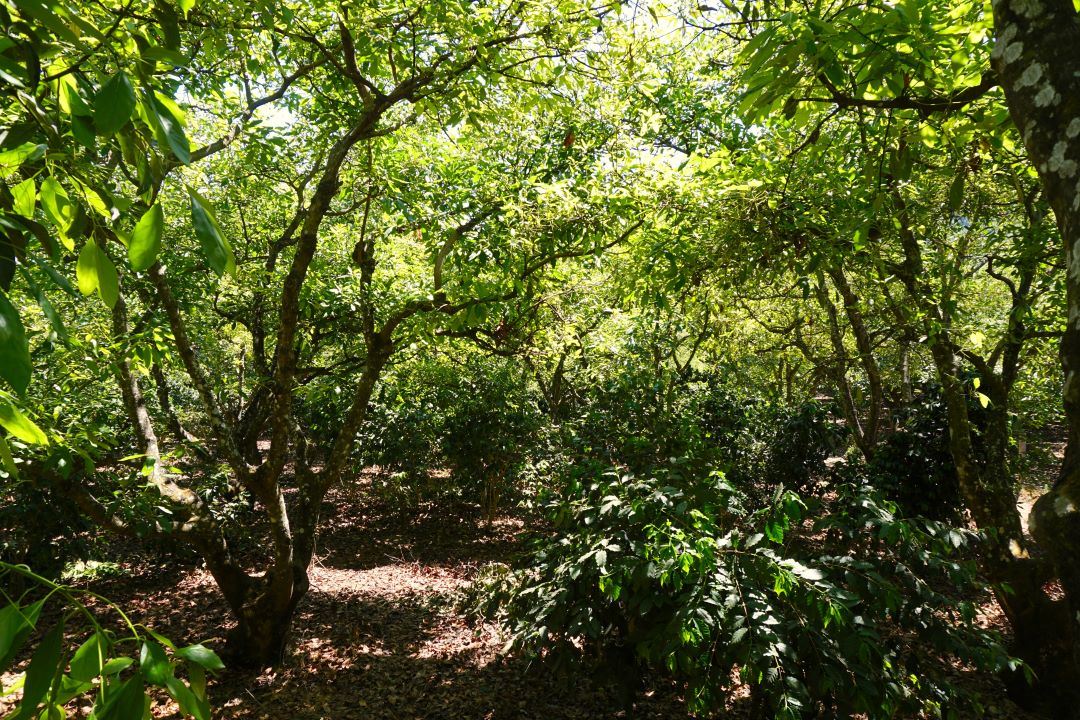 GTNay's Devastating Year:
In the 2017/2018 coffee season GTNay producers were hit by a huge outbreak of the fungus La Roya, also called leaf rust, with absolutely devastating effects. It brought total production down 90% on the previous year, leaving farmers to rely on other crops for income. This was the reason Bennetts weren't able to get our hands on any last year.
Luckily, GTNay, with its well-developed agro-diversity program, saw many producers rely on other crops for their livelihoods. Could you ever imagine going from one year to the next losing 90% of your income? A proof that diversification in agriculture is beneficial.
Extraordinarily within a year, through focusing on soil and tree health, this year's crop (18/19) was back to the levels of 16/17, or if you look at it another way, up 1,000% from 17/18. Furthermore, as good economies of scale do, GTNay has recently started manufacturing their own soil additives; think sprayable fermented solutions/tinctures to restore soil health. This holistic approach provides a diverse range of nutrients directly to the rhizosphere (plant root-soil interface). Improving naturally occurring microorganism and fungi populations in the rhizosphere leaves the coffee trees more resilient to future outbreaks. This new initiative will reduce cost to producers and promote long-term sustainability.
Fresh Arrivals in Australia:
GTNay uses FincaLab® as its quality management system (QMS), which was designed as a physical tool and software to help coffee farmers and producing societies improve their quality and efficiency during production. Core to this objective is tedious data collection, management, and analysis at each step of the harvest. As James Kosalos, the founder of FincaLab®, puts it, "If the farmers don't know what their producing, they will never know if they are being properly paid for they hard work; education, cooperation, and trust are key." He also stresses that, "traceability was never the objective for FincaLab®, it was the inevitable result of quality management from the bottom-up."
Nonetheless, with careful attention to coffee production and quality control, every microlot, no matter the size, cup score, or grade, is full traceable to a visual interface on trackyourcoffee.com. Each GTNay bag is stamped with a unique bag tag number and QR code, which connects to its corresponding trackyourcoffee.com webpage. One can be confident that every bag of GTNay coffee is fully traceable and sustainable.
From the lots we have just landed we have taken the unique bag tag numbers so you can browse the interface and discover everything about these coffees!
Mexican SHG Grupo Terruño Nayarita Gr1 Fruity Chocolate – Natural - (69Kg)
Unique Bag Tag Number: GTN4901000 > check out the details here!
Mexican SHG Grupo Terruño Nayarita Gr1 Citric Sweet – Washed - (69Kg)
Unique Bag Tag Number: GTN4902000 > check out the details here!
GTNay also designs society select lots, such as this small bag RIVIERA lot, to showcase the unique terroir of it's producer members
Unique Bag Tag Number: GTN4903000 > check out the details here!
Ask your account manager for pricing information and samples or get in contact via email, trading@hab.com.au or over the phone at (03) 9853 0328.
Happy roasting,
The Bennetts Team