The Bennetts Monthly September '20
Wednesday 2 September 2020
by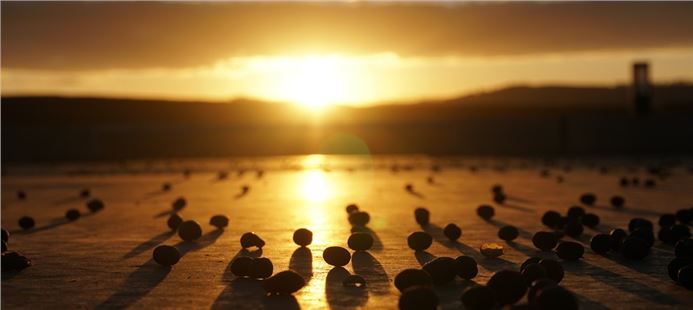 All things Bennetts & Coffee ...
WELCOME TO SEPTEMBER!

Welcome Spring!
September is upon us and the wattle has been in bloom for some time.
With the new season comes new things from Bennetts. As you will see next week, we have given our brand and website a facelift. We hope you love it as much as we do. We would appreciate to hear your feedback on our new website so we can continue to make even more improvements.

Victoria is still in stage 4 lock down restrictions, which means things are moving a bit slower than usual, once again we thank you our valued customers for your patience through this challenging time.

No doubt we are still working hard behind the scenes to make sure you have amazing coffee all year. Let us know how we can help you.

A WORD FROM THE CUPPING ROOM

August saw a huge range of specialty coffees land amongst our usual offerings.
Of particular note were our Washed, Natural and Honey Ethiopian Grade 1 microlots. While many of you may have missed out on the first round of these coffees, there is no need to worry, as we have another container landing this week to keep you stocked up. Get in touch with your account manager for details.

Our good friends at STC in Costa Rica shipped us an amazing selection of Honey, Natural and Anaerobic processed microlots. We have all the usual products in stock again, Tirra, Las Lajas and Asoproaaa. If the punchy acidity of Costa Rica is not your thing, we have just landed some new lots from the La Bastilla farm in Nicaragua with notes of sticky berry and tropical acidity.

And keep your eye out for this seasons Kelagur Heights Estate Indian specialties coming in later in the month. If the pre shipment samples are anything to go off, these coffees are going have big bodies and rich fruity finishes. Check out our Instagram for news on more delicious coffees as they arrive.

MARKET REPORT

Much like the Spanish Inquisition, no one expected the coffee market to rise quite so fast and sharply. Indeed, by the start of August it seemed like prices were on their way back down following a weather related spike that had taken the market from a low of just under 100 US cents/lb in mid-July to a high of almost 130 US cents/lb by the start of August. Instead, prices retreated briefly to below 115 US cents/lb before mounting a new offensive, and breaking through the 130 US cents/lb barrier at the end of August, a level not seen since back in January this year.


So what has changed? The risk of frost is in Brazil is pretty much behind us, and it's still too early to talk about drought as a realistic issue… Furthermore, the market also seems to have priced in the fact that Brazil is harvesting a bumper crop this year (which is already 85% completed). Therefore, we shouldn't expect this particular factor to significantly influence price moves until we have an idea what is to be expected out of Brazil for the 2020/21 season.

The answer to why the "C" rose so sharply lies with managed money funds, who as a whole decided to shift their positions in soft commodities (i.e. agricultural products such as grains and oilseeds), from a short position to a long one. Quite how long they will keep it up, or where the new base will be, is anyone's guess.
On the one hand, while demand for coffee was propped up by an increase of at-home consumption at the start of the pandemic, the long term effects of a global economic slow-down are expected to slow demand, which should in turn result in a softening in prices down the line…

However, a return to low prices would surely be a further disincentive for growers to continue producing coffee, resulting in lower supply down the line. Therefore, while it might be nice to have lower prices in the short term, it really is counterproductive for the long term viability of the industry as a whole. After all, if the producer is gone, we're all gone.

ORIGIN NEWS

Our dear friends at Ipanema Estate in Brazil are about 90% though their harvest and reports are the 20/21 season is looking great.
Three years ago, Ipanema built and launched a state of the art wet and dry mill to produce specialty microlots with unique 'designer' flavour profiles. Coffees produced at this mill form their Premier Cru range, and this season Ipanema are about to release the 'Anima Verde' Collection. In the next few weeks, Bennetts will be hosting an online chat session with the team at Ipanema to learn more about the Premier Cru project and the amazing coffees they produce at their other state of the art farms.
We would like to invite you all to join in on this digital experience. Stay tuned for more details soon.



INDUSTRY NEWS

Food Standards Aus/NZ (FSANZ) recently banned the sale of pure and highly concentrated caffeine food products from retail sale following a review which found these products pose an unacceptably high risk to people in the community. In August 2019 Health Ministers asked FSANZ to review the safety of these products after the tragic death of a young man in NSW from caffeine toxicity related to a pure caffeine powder. Risk assessment found small amounts of these substances (less than a teaspoon) can cause severe health effects, including death. While the products were initially banned, FSANZ is now required to review the decision as they recognise there are broader issues relating to caffeine in the general food supply that couldn't be addressed in the urgent proposal due to the urgency of the decision.

Therefore, the preferred option is to raise a proposal to review the regulation of caffeine in the general food supply and determine if additional measures are needed to protect sensitive sub-populations such as children, pregnant or breastfeeding women and people sensitive to caffeine. The ban on pure and highly concentrated caffeine products would remain in place if a new, separate proposal process is undertaken. We don't expect this to affect coffee beans and beverages, as they do not include "added caffeine concentrate" but if you'd like to review the policy and submissions, check out this link