The Bennetts Monthly Novmeber '20
Wednesday 11 November 2020
by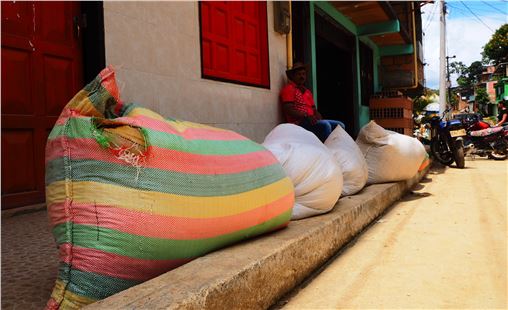 All things Bennetts and Coffee....
WELCOME TO NOVEMBER!

What a great achievement for all Victorians to come out the other side of an intense lock down. We want to congratulate everyone on a great effort, and to our interstate customers, thank you for your patience as we navigated through these challenging times in Melbourne. From this week we will start to see cafes, restaurants and venues open up again and movements across the state and country return to something more familiar. While we are not out of the woods just yet, we think we should celebrate the small wins!

Rest assured, as Victoria and the rest of Australia move forward to a 'COVID Normal', Bennetts will continue to supply you with great coffee and teas.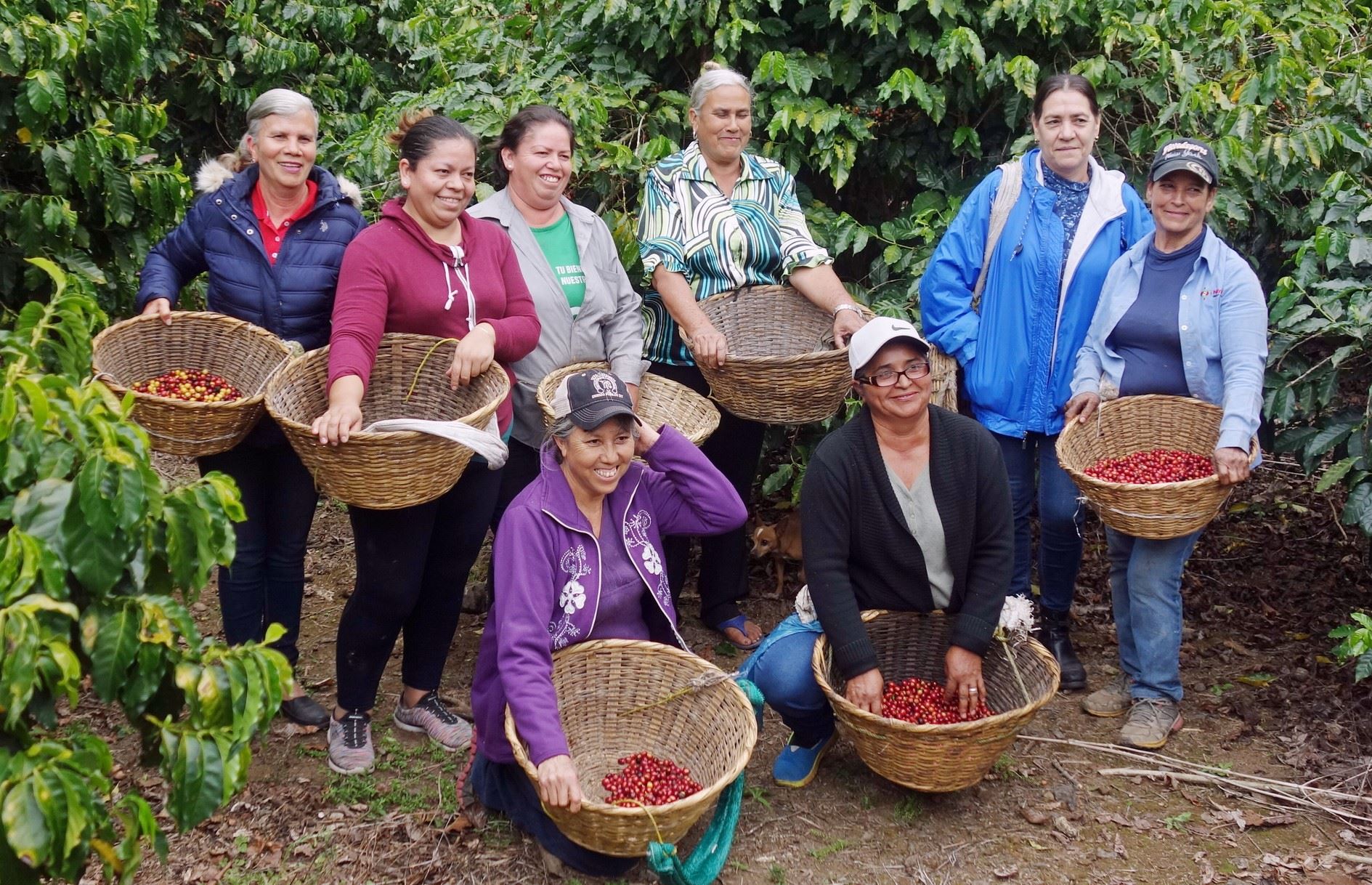 MUJERES PRODUCTORES AUCTION

This month, we are extremely excited to announce that with the arrival of this seasons Mexicans from Grupo Terruuño Nayaria (GTNay), we received a special microlot of Natural Process coffee from the 'Mujeres Productores' Program. Later this month we will be auctioning off these 5 bags , with proceeds going directly to the women producers of this coffee.

GTNay is a coffee producing organisation made up of eight rural societies totalling 600 individual farmers. The community of La Yerba, situated at the base of a dormant volcano Cerro San Juan, is home to GTNay's ASTAL Society, with 14 women producers of the 36 total farmers. The society of ASTAL receives, separates, and processes coffee cherries from its women producers to create their exclusive microlots. Because of their hard work and dedication they receive a $0.05/lb premium for their Mujeres Productores certified microlots.

The funds raised though this auction will be distributed proportionately among these 14 women producers of ASTAL. They may decide to purchase equipment collectively, buy new seedlings, and/or use the funds for their families. Details of the Auction will be released soon, please register your interest with your account manager.


MARKET REPORT

As anticipated last month, the speculator-driven rally was short-lived and consequently prices tumbled dramatically over the space of a week. The New York "C" plummeted from the heady heights of over 130 US cents/lb in the first half of September to settle in a trading range of between 110 to 115 US cents/lb for the remainder of the month. At the time of writing, the strong support level of 110 US cents/lb is being tested, which could see prices descend even further.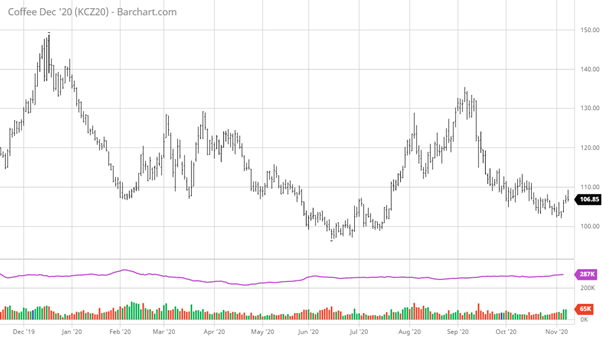 Speaking of rain, it has certainly been consequential elsewhere. In Vietnam, the largest robusta producer in the world, heavy rains were the norm from for the second half of last month, which resulted in crop and infrastructure damage. The price effect was a sharp jump 100 USD per tonne from a low of 1250 close the month above 1350 USD per tonne, or 8%.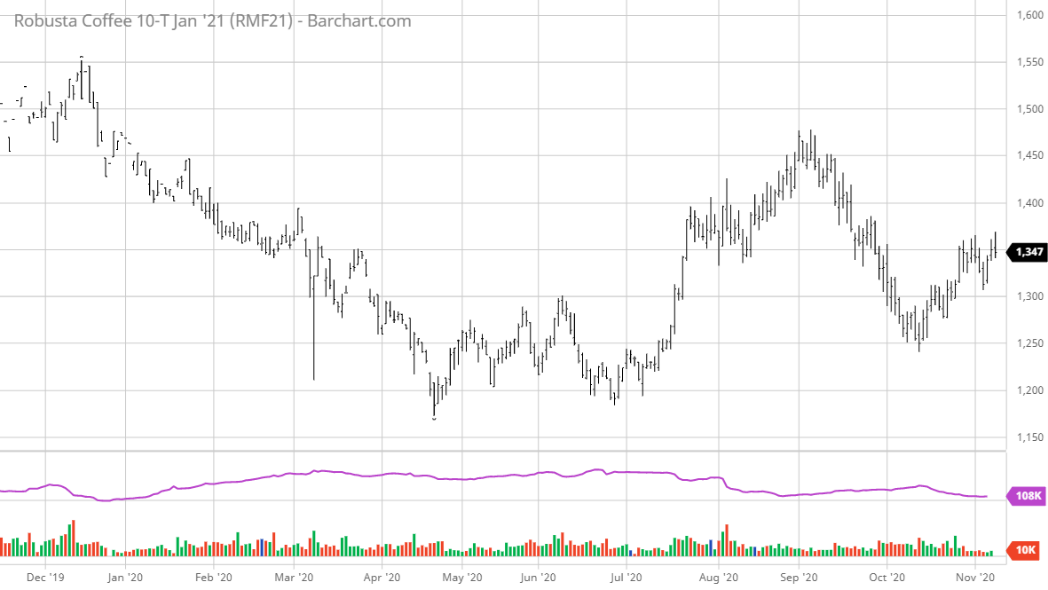 Elsewhere, the latest news is Hurricane Eta in the Caribbean has wreaked havoc on in central American coffee producing countries, including Nicaragua, Guatemala El Salvador and Honduras. Granted, most of the damage is on the Atlantic side of the isthmus where not a lot of coffee is grown. However, there is expected to be at least some crop losses due to heavy rainfall. In addition, damage caused to road infrastructure is such that it may result in logistical issues just as the region is ramping up its harvesting activities for the new season. A region to keep an eye on for sure.


A WORD FROM THE CUPPING ROOM

As the end of the year approaches, we'll be making sure we have a few more specialty lots coming in for Christmas. Keep your eyes on our social media for updates. In the meantime, we are still focusing on cupping every day to ensure you have a great range of tasty coffees to choose from.

Recently we landed a cracking lot of Colombian Popayan Munchique. This fantastic Colombian coffee is produced by indigenous communities in the Cauca region. Forming the CENCOIC co-op, the farmers tend to just 3 hectares of land each, and bring their coffee in to a central mill for processing.
Bennetts have been supporting the CENCOIC co-operative for a number of years and for every container of this amazing coffee we purchase, we send an additional USD$1000 directly to the group to spend on the community.

For those of you waiting on Swiss Water Decaff, we are about a week away from receiving our next shipment. With the constant improvements being made by SWDC in Vancouver, we can be confident in saying this next delivery of 'coffee without caffeine' will be as amazing as their last. Contact your account manager for more information on pricing and availability.
Have a great November,
The Bennetts Team